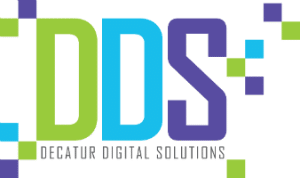 We have a new name! Decatur Digital Solutions is now Simply Built Websites.
We have been proud to serve the greater Decatur, IL area for over a decade. But as we grow to new areas – Springfield, Champaign, Bloomington and more, it makes sense to have a name that better reflects our core mission – building clean, elegant, user-friendly websites – rather than our geographic location.
Nothing else has changed. Our staff is still the same. You can still count on the same great customer service, quick turn around times, and fresh, modern website designs that you've come to expect.
We owe our clients a huge thank you for believing in us and allowing us to help you with your websites and digital marketing. It's been our pleasure to serve you – and we look forward to continuing to do so!
Best,
Jessica & Matt